PICKS OF THE WEEK - June 3, 2020
CATWOMAN 80th ANNIVERSARY: Everyone's favorite feline femme fatale becomes an octogenarian and darling, 80 has never looked this good. Debuting in Batman #1 way back in 1940, Selina Kyle has been around for a while now and has gone through as many changes as her brooding dark knight companion, yet, there she is, slinking in the shadows, right behind him when he needs her most. What's great about this issue is that it really embraces her history and walks through each era she's sneaked around in. With callbacks to the 1960's TV show, Batman Returns, Year One, and the late, great Darwyn Cooke as well as many other incarnations and creators, for any fan of Catwoman this issue is a steal even if it costs you ten bucks.
THE BOYS – DEAR BECKY #1: The Boys are back and this time…it's personal…no really. Garth Ennis and Russ Braun return to the stomach-churning heroics of our not so super hit squad. This issue will catch you off guard with poignant themes and a lot of conversation to then blindside you with the ultra-violence you know is coming just by it's title alone. Garth Ennis shows he still has some tricks up his sleeve when it come to this universe and what better time to dive back in than with the fast approaching premiere of Season 2 on Amazon. Whether you're a fan of the series since the first issue or binged the entire run because you loved the show that much, then pick this up as sort of epilogue to all that came before. And with absolutely no telling which way this series is going to turn next, what you can count on is it will be twisted, depraved, and bloody entertaining all the way through.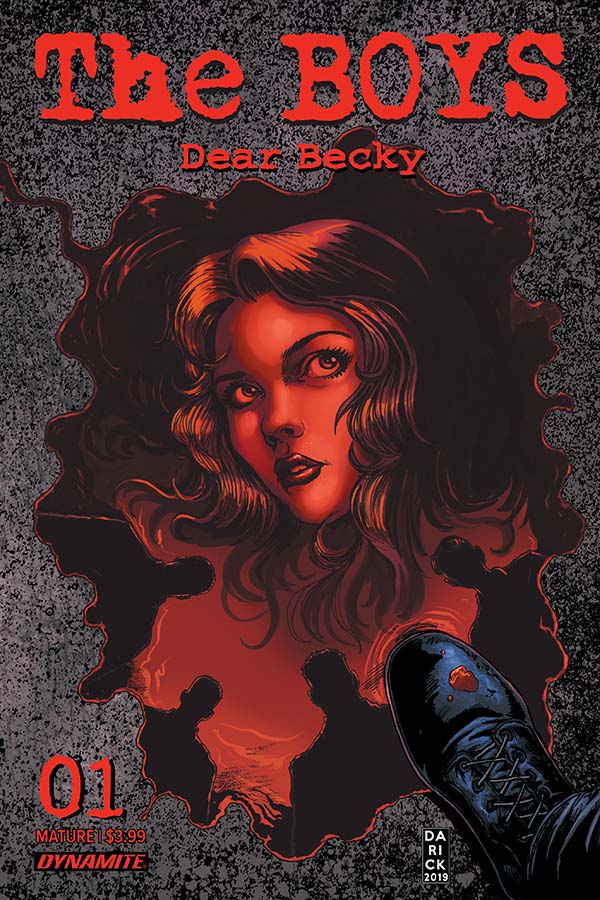 SABRINA THE TEENAGE WITCH: SOMETHING WICKED #1: Sabrina Spellman returns with this all new series by writer Kelly Thompson and artists Andy and Veronica Fish. Sabrina and Co. still trying to understand what caused her friends to beast out in the last volume, is on a path to find a cure or at the very least some answers as to what caused the curse. Along the way she learns more about her witchy world and some hard truths that will haunt her. Kelly Thompson gives Sabrina a great voice of being a teenager and trying to juggle a lot of responsibilities, all while not letting anyone down. She feels real and magnetic trying to keep things light for those around her when they may be very grim under the surface. The Fishes' art gives the issue a playful charm with stark pencils and absolutely gorgeous coloring that makes the book pop in magical ways you wish other titles would take note of. If you're a fan of Archie and the Riverdale gang or enjoy the Netflix show then this series is sure to hit the sweet spot for some mystical mayhem with the teens from Greendale.