The P.O.W - 09/09/20 - THE RISE OF ULTRAMAN #1 / DARK NIGHTS: DEATH METAL: TRINITY CRISIS #1 / ICE CREAM MAN: QUARANTINE COMIX SPECIAL
PICKS OF THE WEEK - Sep, 9th, 2020:
THE RISE OF ULTRAMAN #1: Japan's biggest (and I mean biggest) hero returns with this new relaunch from the major minds of Marvel. Creating this bridge from east and west is Kyle Higgins and Mat Groom, serving up some serious stories from all sides of the Ultraman mythos. They start right from the beginning of Ultraman's origin from 1966 to then time jump to the present following United Science Patrol cadet Kiki Fuji and wannabe cadet Shin Hayata as they track down invading Kaijus and protect the world from their threats. Higgins and Groom play around with the timeline as they jump to different points in it with mini stories fleshing out the world and mystery surrounding the monsters, Ultraman and the organization tying it all together. But, the highlight of the issue is the super star roster of artists they got to handle these main and mini stories. Francisco Manna, Ed McGuinness, Michael Cho, and Gurihiru are the picture-perfect crew to handle such a titanic task and really do a bang-up job, giving each story and splash a unique feel and form honoring both past and present of the ultimate super hero of Japan. For fans of Monsters, manga, and mystery check this one out.
Click the Cover for our Variants!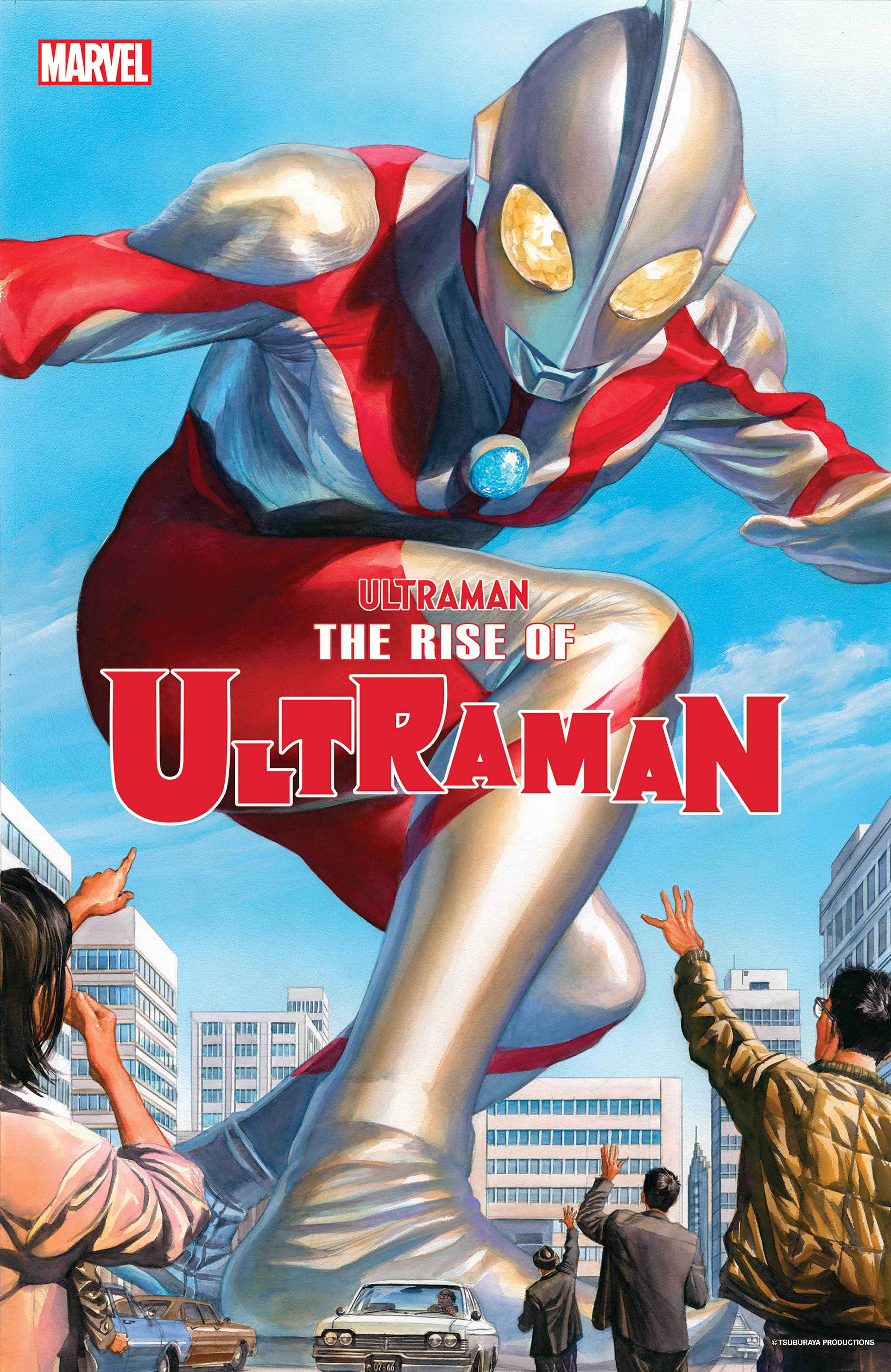 CLICK HERE TO SEARCH FOR THIS AS WELL AS OTHER COVERS AND ISSUES TO BUY
DARK NIGHTS: DEATH METAL: TRINITY CRISIS #1: Scott Snyder teams ups with Francis Manapul for a high flying, raucous rundown as our heroes make their final stand trying to prevent a new crisis by revisiting the old ones in a last ditch effort to save existence. This issue plays fast and loose with the DC continuity of the last 40 some odd years and all of it comes into play as Superman, Batman, and Wonder Woman, along with their rag tag group of heroes, begin their final push into stopping the Batman Who laughs and save all the universes who have fell under his dark gaze. Snyder knows how to have fun and keep you guessing as he throws a lot of action and motion at you in a race to beat the clock. This issue flies by with the stakes so high as he pits the trinity against insurmountable odds. With cameos from all over, this issue is sure to bring a smirk to even the most cold-hearted DC fan with all the changes, mix-ups, and retcons over the years. But the binding force of all of it lies on the shoulders of Manapul's Art. Never one to disappoint, Manapul has the extreme pleasure of drawing these epic clashes with his watercolor pastiche of splashes and supers. This book is critical if you have been following the Death Metal line, and for fans of DC and any of the Crisis books you will find something for anyone who has waited to see all these heroes and villains clash in a cosmic convergence the likes of which we haven't seen on this level quite before. For some astounding action grab this off the stands.
CLICK HERE TO SEARCH FOR THIS AS WELL AS OTHER COVERS AND ISSUES TO BUY
ICE CREAM MAN; QUARANTINE COMIX SPECIAL: One to never turn a blind eye to the horror all around, W. Maxwell Prince has scooped up some devilish delights in this one-shot special to keep us occupied in our personal prisons waiting out the present pestilence passing through the planet. Regular Ice Cream Man artist Martin Morazzo handles the first half of the book, with smaller tales fleshing out the mini monstrosities Prince has whipped up just for the occasion. What's fun about this book though is the second half is all guest creators letting loose their inner demons to show us the twisted fun house mirror to our reality. From Al Ewing to Christopher Cantwell, there are some spooky stories that make this special…well…just that…special. From Terrifying Trees, to an anxiety inducing animal crossing spoof that will make Nicholas Cage blush, this book has a lot to love even for all it's frights. If you've been cooped up with cabin fever and can't wait for Halloween, this quarantine special will surely take the edge off with sprinkles.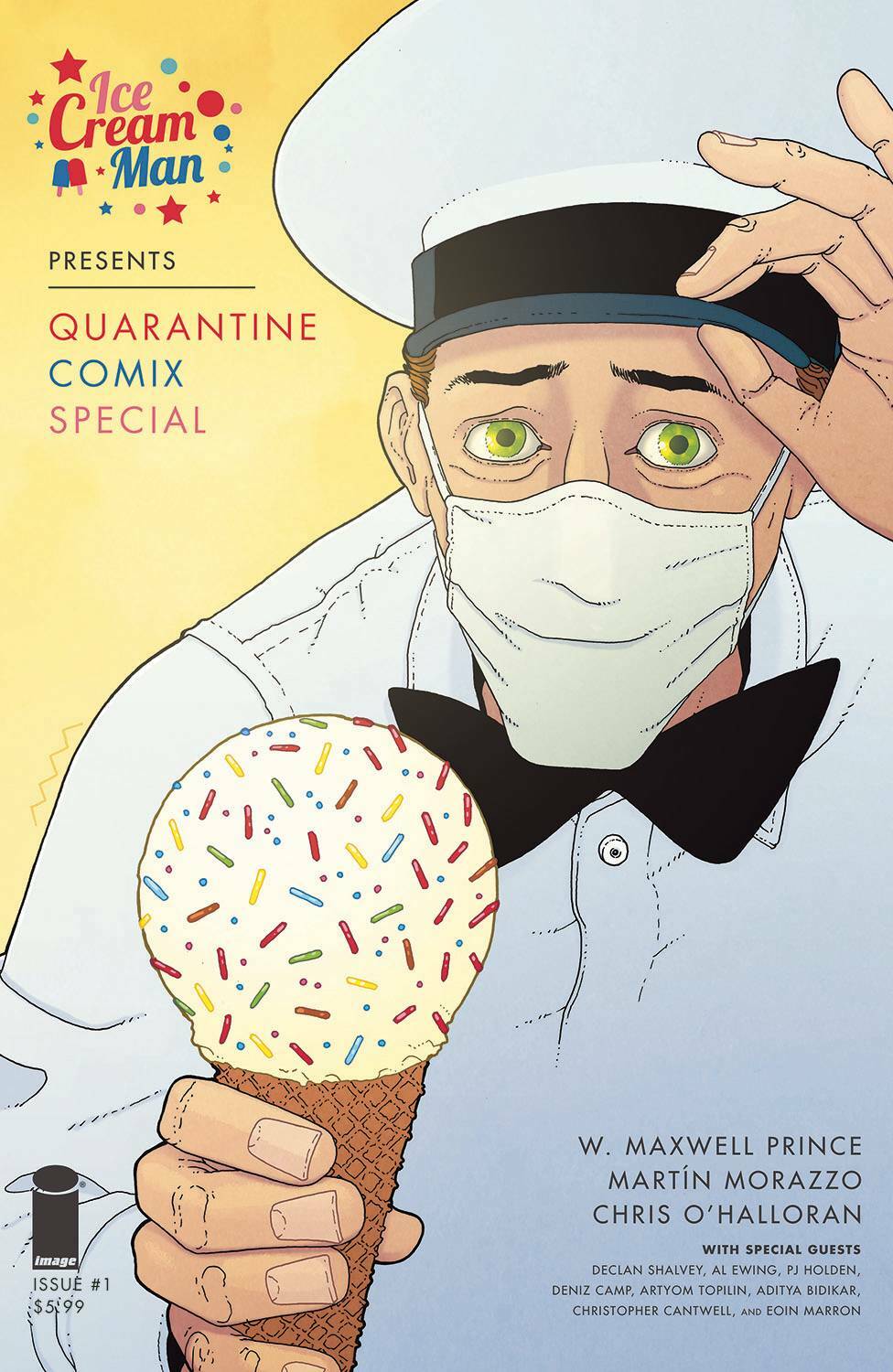 CLICK HERE TO SEARCH FOR THIS AS WELL AS OTHER COVERS AND ISSUES TO BUY