The P.O.W - 1/20/21 - IRON FIST: HEART OF THE DRAGON #1 / FUTURE STATE: IMMORTAL WONDER WOMAN #1 / RAIN LIKE HAMMERS #1
PICKS OF THE WEEK – Jan. 20, 2021:
IRON FIST: HEART OF THE DRAGON #1: Larry Hama, one of Iron Fist's earliest artists, returns to the character in the writer's chair to deliver some high-flying martial arts action that does not skimp on the mayhem as Danny Rand sets out to save the seven kingdoms once more.  This issue wastes no time getting to the heart of Iron Fist's current mission and stops at nothing as he moves from his penthouse to the City of Lost Things back to New York again to try and stay one step ahead of his adversaries. Hama is a comics vet who knows what makes a solid issue and how to give the goods. We get hordes of zombie ninjas, two dastardly villains, and a marvel-two-in-one team up that keeps the page turning. David Watcher is on art duties and, what in the beginning feels like an early 90s image book, quickly shows off his skill as the fists begin to fly as he makes movements fluid and frenzied with each acrobatic stunt. With surprises on almost every third page this series looks to be something fast and fun. For fans of martial arts, Iron Fist, or the great Larry Hama, then this is a steal for some great back to basics superhero action. 
Click on the Cover for all our ISSUES and VARIANTS!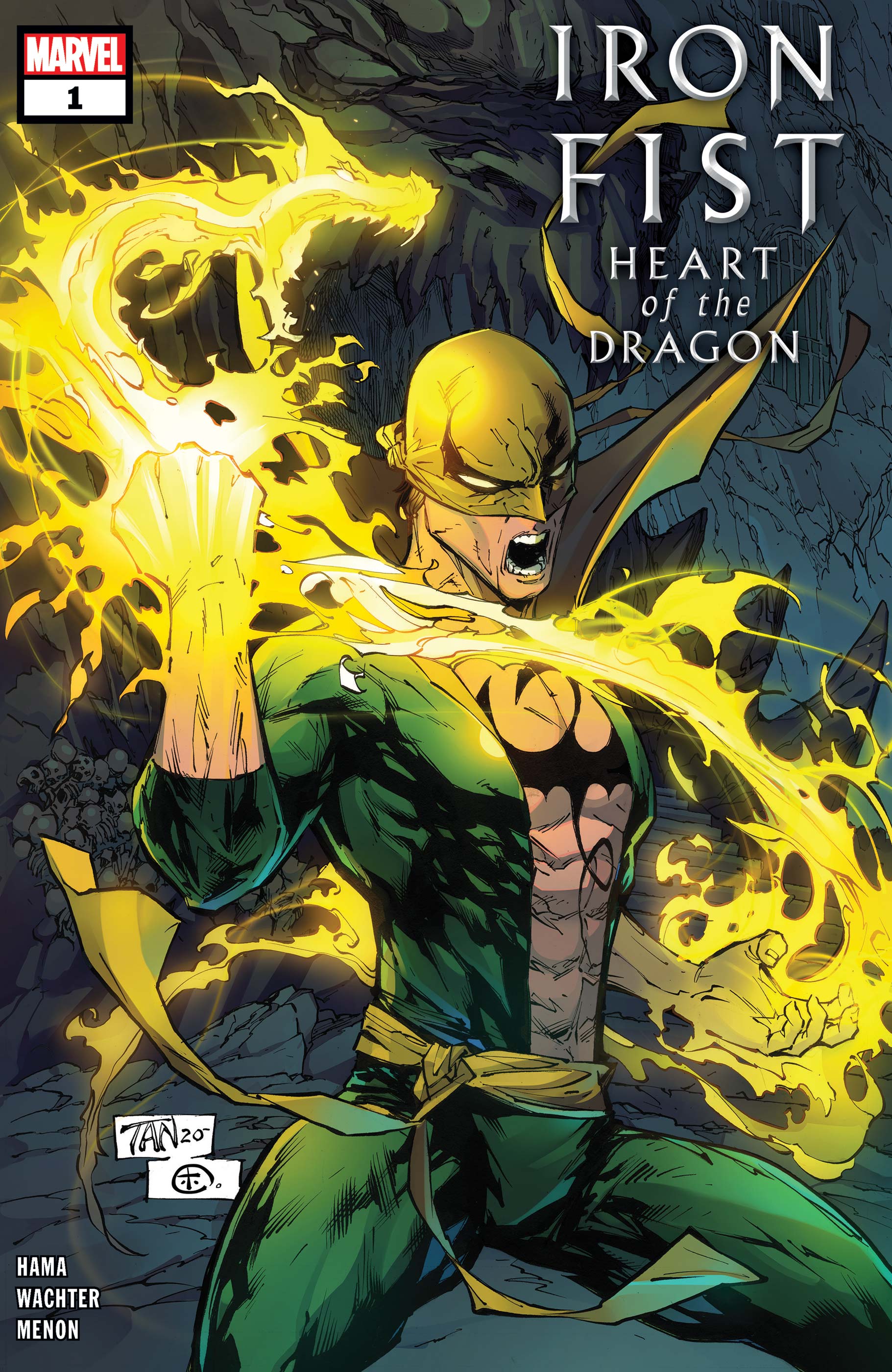 FUTURE STATE: IMMORTAL WONDER WOMAN #1: Diana has survived the turmoil and strife of the future, and though she looks to have not aged a day, the weight of time hangs heavy on her heart as she is Earth's last line of defense of an ever-encroaching darkness ready to consume all existence. The stakes have never been higher for the Amazon Princess as Diana makes one last stop to the Batcave to nab a memento of Batman's when she is swiftly swept up in the coming catastrophe. Meanwhile, the backup story in this double decker issue is the re-introduction of Nubia, one of Diana's Amazon sisters, as she tracks down the last mystical talisman that would bring many magical realms to calamity; while she turns to those she thinks she can trust for help, everything is not as it seems and she is determined to get to the bottom of it. While one story is grand on scale and the other more down to earth and personal, this title is a lot of fun and stands out with some excellent art by Jen Bartel and Alitha Martinez. The issue encapsulates what makes the character of Wonder Woman, no matter who holds the title, so endearing and electric with two takes on the character and styles of storytelling. Here's to hoping Bartel stays on in the future for more interiors and the character of Nubia sticking around the main DC universe for more than just a cameo; but for now, take what you can get for this terrific twofer of Wonder Women.
Click on the Cover for all our ISSUES and VARIANTS!
RAIN LIKE HAMMERS #1: From the mind of creator Brandon Graham comes this sci-fi tale of the almost boring banality of living on a fully functioning human habitat traversing a desert wasteland. Our main character lives his life, fulfills his duties and ruminates about some sort of purpose as a slowly moving disastrous circumstance begins to take shape in most natural of ways. This book plays out like Wall-E meets 2001: A Space Odyssey. We follow our main character through his thoughts and dreams, roles and routines of living on a walking ship that plops out anything and everything you would ever need living on a moving compound of steel and structure. Graham says in the back of the book, his inspiration for the title was born out a deep depression he was in, and these gray remnants of loose, lonely feelings are underlaid against the sprawling station. You feel it as our characters walks from work to his little living pod, when he eats, and enjoys what would be considered television. It's weird and unnerving and yet oddly charming and light with a sort of innocence of being. There are no good guys and bad guys in this book, it just is. That is what makes it all the more intriguing; the problems are real and direct with no sort of ideology to confront or combat. This book is for anyone feeling isolated, especially in these weird times, and for people who dig a more Indy setting and pace than the super hero elephant that takes up most of the room. If you're looking for different than look no further with this delightful little title with a quakingly quiet look at the future.
Click on the Cover for all our ISSUES and VARIANTS!