PICKS OF THE WEEK – Nov. 4, 2020:
U.S. AGENT #1: Christopher Priest is back with a new #1 from Marvel that's sure to shake things up as he tackles and blends a bunch of cultural and political elements and fries them up to serve to you on a shiny shield. Catching up with John Walker, The U.S. Agent, he is going across America and trying to "save" some small pieces of Americana, using people's Ignorance thinking he's Cap and then doing some dastardly deeds in the name of heroism. Priest is pulling no punches when it comes to this series, and he's the perfect guy for the job of using John Walker to examine an ongoing struggle for what America thinks of herself as compared to who she actually is. Georges Jeanty's art is swift when the action gets going but what's funny about him and Priest is they play well with humor in a nine-panel grid and combined with Matt Milla's coloring make the book look bright and sleek. Pick this up if politics and the state of the union got you feeling weird for what seems to be a timely book released the week of an election.
CLICK on the Cover for BACK ISSUES And VARIANTS!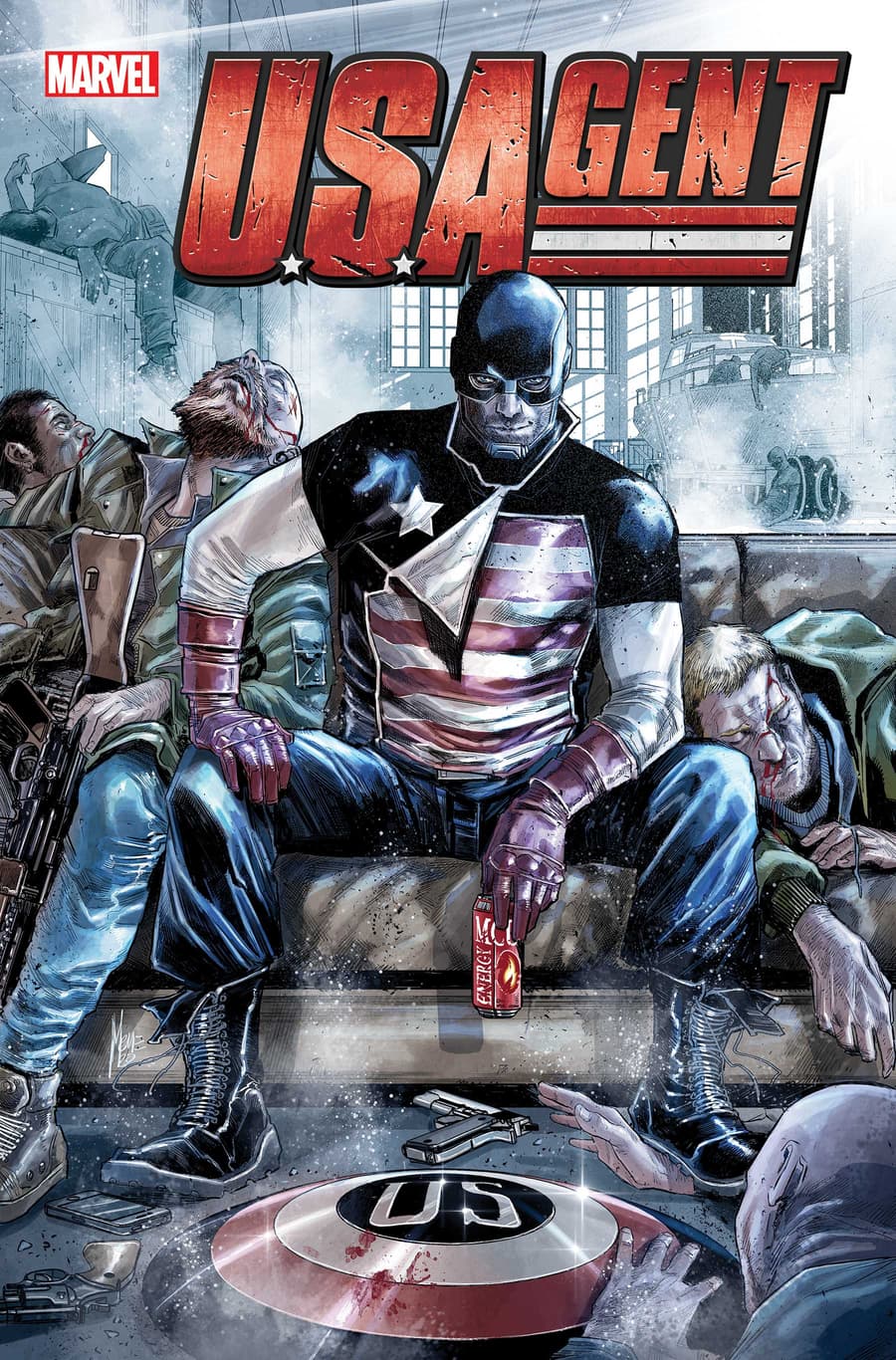 BATMAN: THE ADVENTURE CONTINUES #6: For a series based on a kids' cartoon from the 90s, this continuation has been hitting all the marks and giving the people what they've missed and clamored for beyond their wildest dreams. In this second part of the 'Red Son Rising' arc we finally are witness to the Animated Series' take on the 'death' of Jason Todd. Dini and Burnnett are masters of remixing canon and streamlining it into their universe to make something both unique and familiar while packing a doozy of punch for their story telling. The issue is brutal and sad and does a great job of showcasing Jason's descent into violence as well as Joker's diabolical and twisted revenge against Robin's anger. What results is a great examination of Batman's role in all this craziness and how the sins of the pat begin to bleed out into the present setting up a finale that will be something to look out for. Templeton's art does the job nicely and moves in a such a way you really get the feeling that you are watching a long-lost episode of the famed series. Heck, chances are they'll do a reboot sometime soon to bring these stories to the small screen. Pick this up because this book is subtlety the best bat book on the market today.
CLICK on the Cover for BACK ISSUES And VARIANTS!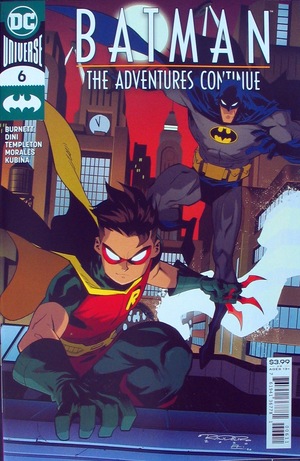 CROSSOVER #1: Donny Cates is back again with a new #1 from Image that takes one of his more absurd constructs he's thrown at the page and delivers with a whole lot of commentary about comics, their legacy and how they fit into our modern culture against a backdrop of calamity. Cates creates a cataclysmic catastrophe and then brings our culture, religion, attitudes reacting to a crisis, while we wait for a superman to save us from the 'other'. Geoff Shaw's art is beautifully animated in its character's expressions and emotions worn right on their sleeves. But it is Dee Cunniffe's colors that make the issue a grand slam of creation, using subtler colors for the 'real world' and pop out, brighter tones for the more outlandish violence that leaps off the page blasting brutishly into our world. If you like Cates' weirdness and storytelling that will literally take you anywhere you do not want to miss this one about comics, their impact and how they help us connect, with ourselves and each other.
CLICK on the Cover for BACK ISSUES And VARIANTS!