PICKS OF THE WEEK - July 22, 2020
LORDS OF EMPYRE: EMPEROR HULKLING: This week's Empyre One shot stands tall and mighty above all else as it focuses on the character at the heart of the entire event Hulkling. Teddy Altman, our favorite shape shifting powerhouse, struggles as king of both the Kree and Skrull with an all-out war coming to his home…EARTH! Chip Zdarksy is writing this tale as he breaks down the founding young Avenger as he comes to terms with the weight of the crown he wears. Teddy hasn't much time in the spotlight in recent years so this issue is for fans of the young avengers and an aspect of the Marvel universe they are finally to focusing on more. Manuel Garcia's art is amazing for this one-shot dealing with the tough and tender moments Teddy moves through as he tries to keep the peace. If you're looking for some background on a main player of the event of the summer or are just a fan of Hulking from his Young Avenger days check out this book ASAP.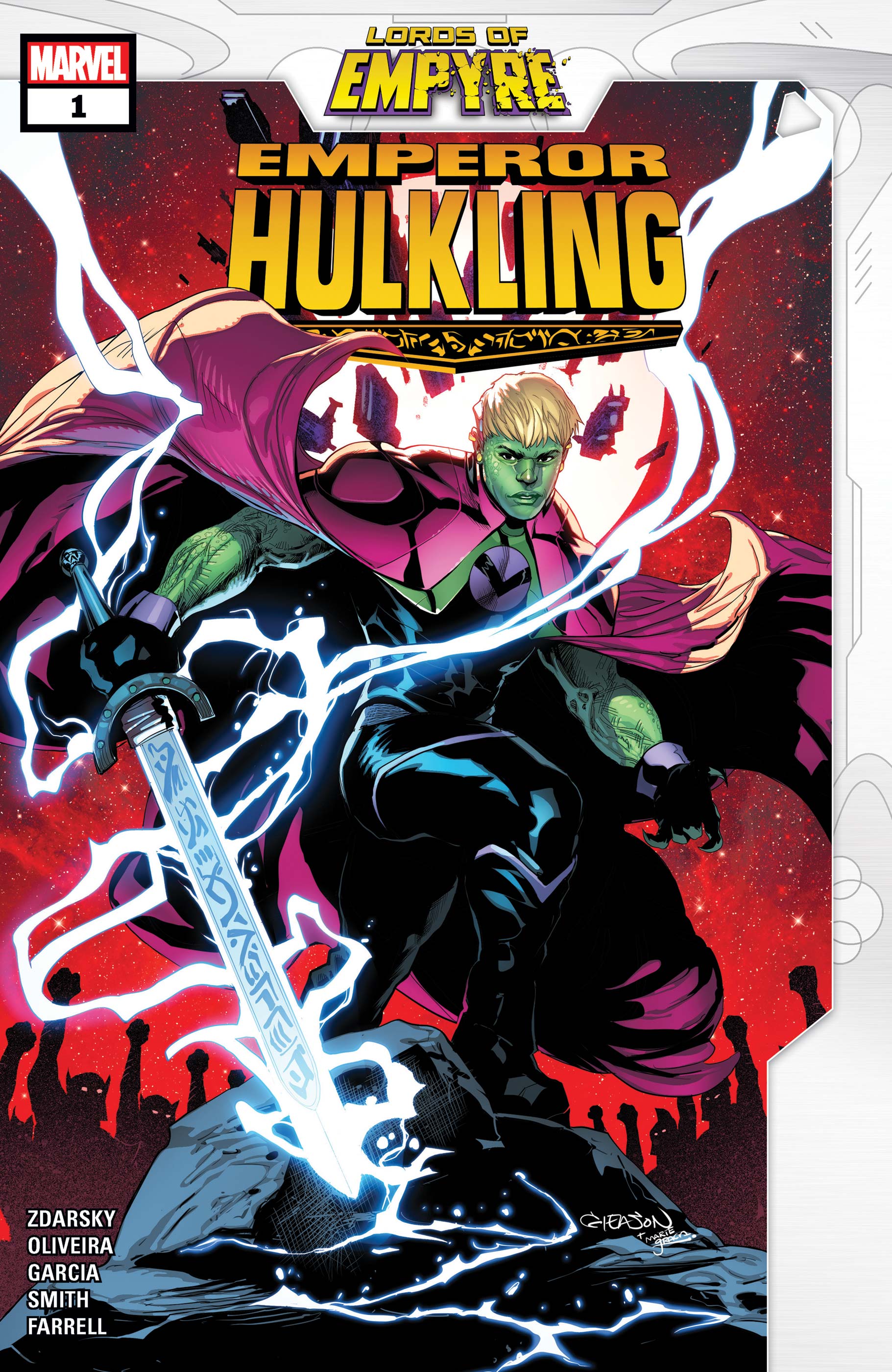 BATMAN #95: Joker War is here and the fuse is lit for a titanic showdown between the dark knight detective and the clown prince of crime. James Tynion IV continues his run as he ramps up the stakes as the Joker schemes and sets his plans into motion while the Batman takes on his Mr. J's new beau the poisonous Punchline. The action moves fast and keeps the ball in the air as we see just how deadly the Joker can be. Jorge Jimenez's art is detailed and defined in the frenzy that is unleashed when the going gets rough. Tomeu Morey's colors give the book a shine and sheen that evoke some stylings from the Arkham video game series. If you haven't been caught up yet with Tynion IV's run on Batman, then pick up this issue and start right now and see why this book is so hot and has barely begun to heat up in these dog days of summer.
CANTO & THE CLOCKWORK FAIRIES: This one shot from IDW and original Canto creators David M. Booher and artist Drew Zucker is dessert of delight for anyone interested in fantasy and fables. A sequel to the sold out run of Canto, our favorite clockwork champion is back to save the day in this one-off adventure which will lead into his second series later this year. This book is great for kids and kids at heart for some old school, heroics and lessons with a classic fairy tale feel and flair. Booher created a hero you can't help but cheer on and Zucker's art does some great depictions and designs for all the creatures and monsters who roam the world of Arcana making the world feel like a mix of the legend of Zelda and Labyrinth. If you're looking for something for your kids or something lighter for the times pick up Canto for whisk your troubles away.