PICKS OF THE WEEK - May 13, 2020
HARLEY QUINN #72: This issue of Harley Quinn takes the cake for best team-up you never knew you wanted. Riding hot off the tails of 'Heroes in Crisis' Harley and Booster Gold are back at it again and this time, thanks to writer Sam Humphries, we get to see two of DC's biggest personalities mesh. Humphries makes them funny and frenzied as the duo try to solve a crime in our home turf of Los Angeles and he really plays up the LA stereotypes in humorous ways as they bounce around neighborhoods. Abel's art is as charming as Hi-Fi's coloring is bright. They add a sense of whimsy and softness that offset the wacky violence that always ensues when Harley Quinn is on the loose. Check this out if you're a fan of the greatest hero you've never heard of Booster gold, or want to see Harley rough things up in the city of angels.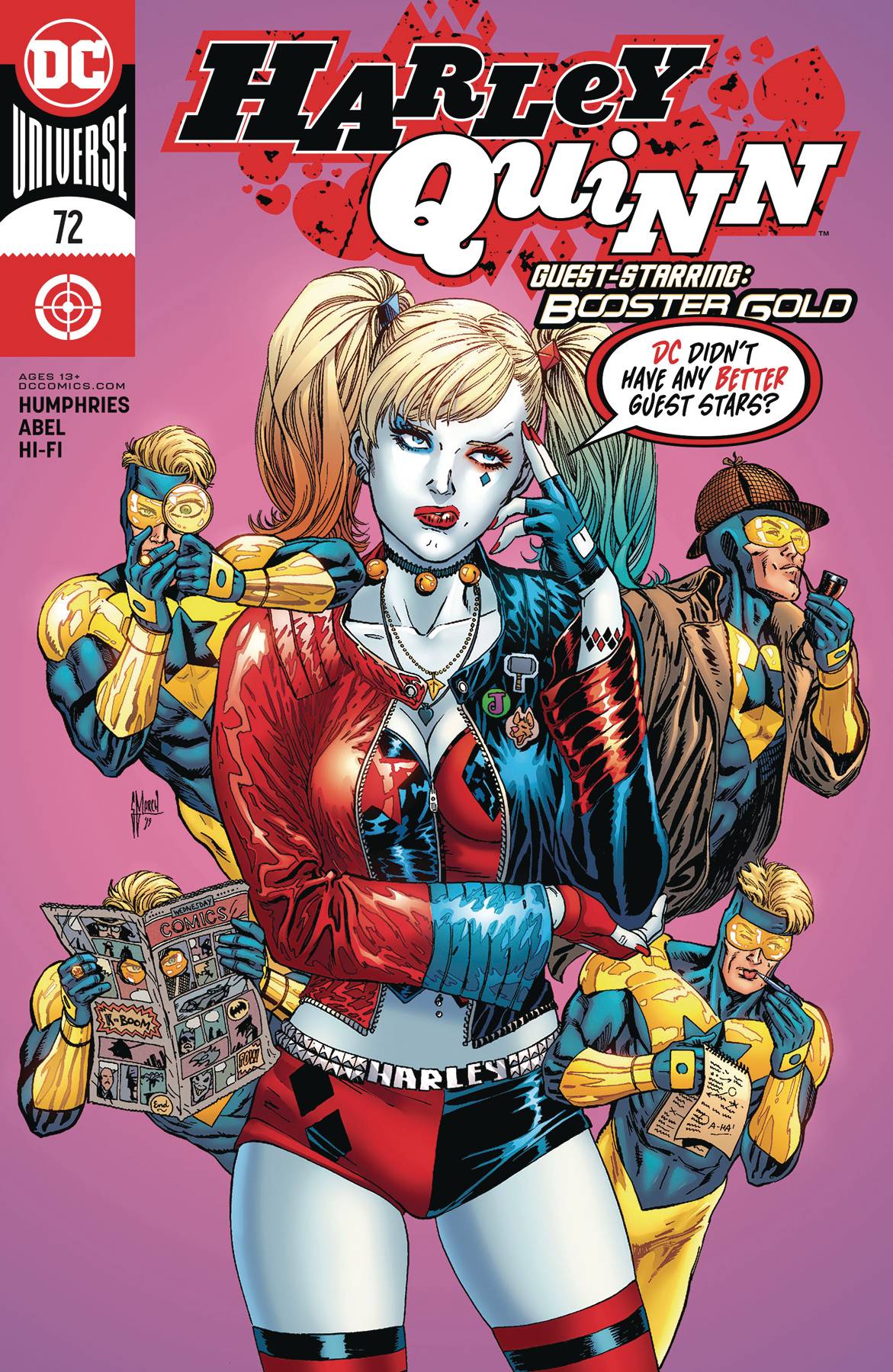 JUSTICE LEAGUE #44: This Issue of Justice league sets off a new run and creative team with Writer Robert Venditti and artist Xermanico steering this ship. They Waste absolutely no time as the story starts off with the League answering a distress call from Aquaman at the south pole. From there, the action ramps up as the League is pummeled by Monsters of myth from all sides. Bendetti does some great action on a grand scale by throwing a lot of elements in at once, while Xermanico's art give the book a sense of speed and space detailing that action and motion into something both cinematic and daring. For fans of the Justice League this is a great jumping on point with a new story that by issues end will have them teaming up against a chilling cameo that will leave you captivated and craving the next issue.
SUPERMAN SMASHES THE KLAN TP: If you haven't already, now is the time to grab the complete collection of this soon to be paramount tale of the Man of steel by Gene Yuen Yang and artist Gurihiru. Brother and sister Tommy and Roberta Lee team up with superman and Lois Lane as they take on the KKK while they learn about growing up and what it means to be a true hero. Don't let this this book's bright and bubbly animated art style fool you. DC is pulling no punches when it comes to talking about issues of race, othering, and confronting your community with this book that should be read by people of all ages. And what's great about this creative team is they strive and achieve just that. If truth, justice, and creating a better American way is your jam grab this one hot off the shelf.