PICKS OF THE WEEK - June 17, 2020
DEATH METAL #1: DC's newest METAL event kicks off with a bang! Scott Snyder still has a slew tricks up his sleeve with the huge mythology he's been building and he is showing NOTHING is off limits for this one. Snyder pits Wonder Woman as the last bastion of truth and justice in a universe taken over by the Batman who laughs. With the aid of some former Leaguers and a cool callback to a past event, it's up to them to right the wrongs and light up the dark one last time. But the issue really is worth the price of admission for Capullo's dynamite pencils and Glapion's dynamic colors flooding the world with horror. DC turns the absurdity and action up to 11 with this debut issue and does not hold back on the carnage and mayhem. Snyder is taking no prisoners when it comes to the multiverse and makes sure that no character from whichever reality is safe in this face melting event from DC.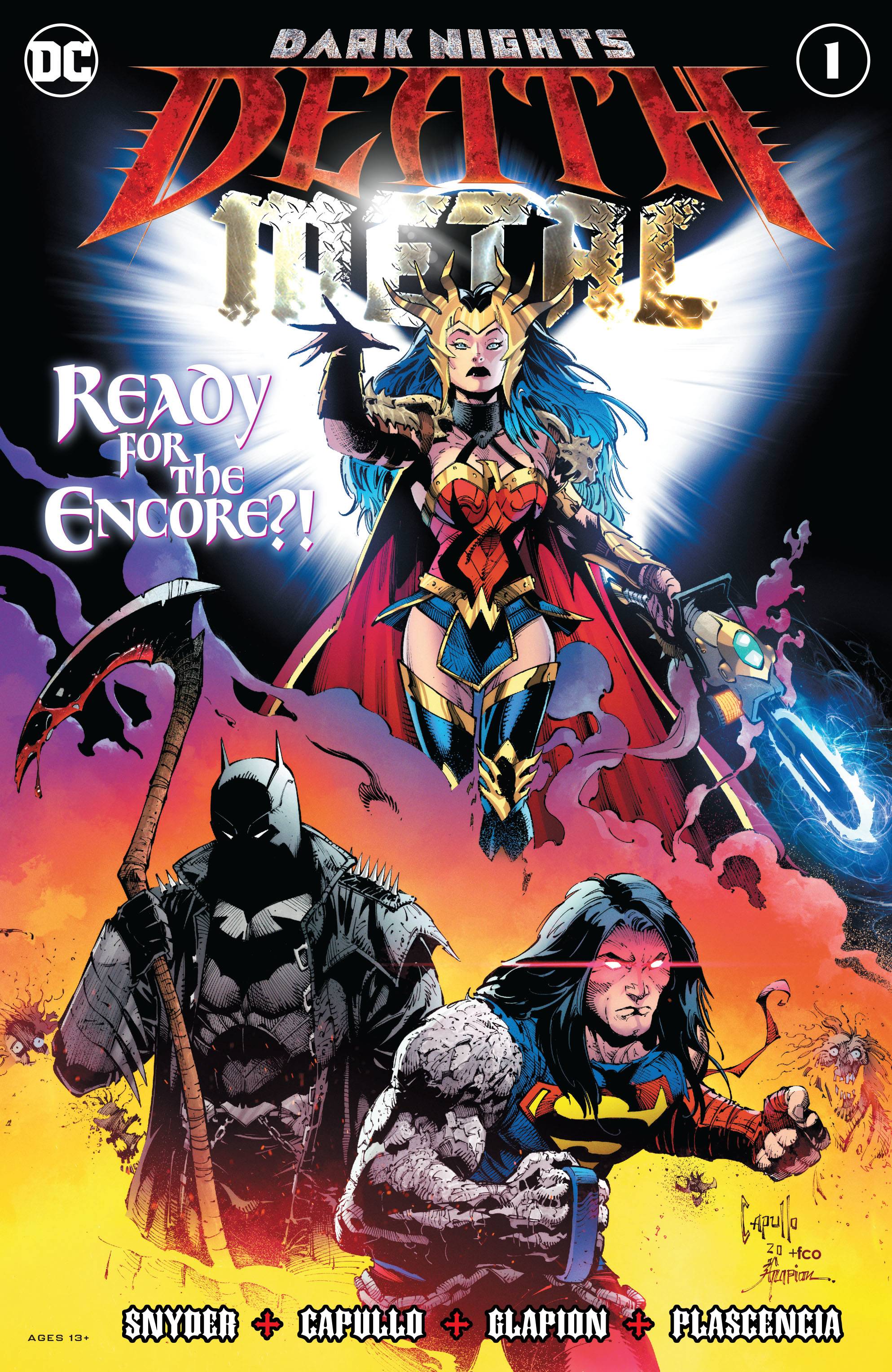 WYND #1: This one may catch you by surprise but James Tynion IV really excels with his original content. Wynd is a charming adventure about an elf like creature trying to get by in a society prejudiced against his kind. It sounds much heavier than it appears but, that's what gives the story its weight while Michael Dialynas' art makes it all feel as light as a feather. The characters are offbeat, intriguing, and diverse playing off each other so well that Tynion IV makes you really want to see how the world he's building and it's mysteries unravel around the various lenses of his main cast. If you want something light, breezy and in every sense colorful, pick up Wynd.