PICKS OF THE WEEK - Sep, 16, 2020:
DETECTIVE COMICS #1027: The latest in the DC line of anniversary issues is a great follow-up to detective #1000 and a good bridge and breaker for the Bat line of books as many of them are reaching their fever pitch in storytelling. DC lined up another slew of super stars to dish out some sleuthy shorts to celebrate the 80 some odd years Batman and co. have crusaded around the title's pages. From Gotham's grimiest gangsters and ghosts, this oversized book has a lot to offer for fans of the Bat, with these honorary creators giving little nods here and there to their prior work and the mega mythos in general. Batman receives some bad birthday gifts, teaches a master class, saves the world….again, and dies with dignity all within 144 pages. Greg Rucka has a stand out story about, how especially in times like these, what it takes to uphold honor and integrity, and what being a hero is all about. Pick this up to get some great batman action, and be on the lookout for where the dark knight detective will be on prowl next.
Click on COVER for all our Variants!
IRON MAN #1: Writer Christopher Cantwell and rising star artist Cafu have cracked the code to Tony Stark and have crafted a strong debut issue for their brand spanking new run on the Iron Avenger. Tony, after his last series, the Empyre Event, and sure as heck a lot of missions in between, is feeling off kilter. He knows there is more Man than machine in him, so he is taking it upon himself to find what makes those machinations of his heart and mind tick and isn't going to stop until his soul is whole. A lot of super heroes have gone on this journey over the years, Superman, Captain America, but what Cantwell does brilliantly here is nail the tone and voice of Tony and how he navigates his soul searching. From bailing out on billionaires, dueling drag races, to a tremendous team-up with a vigilante vixen, this issue has so much and more as Tony goes back to basics. Cafu's art is amazing and helps the story flow really well, with character moments and splashes when the action ramps up and is the perfect artist for this series going forward. (Also shout out to Alex Ross for the covers and the best Iron Man design in years.) For tried and true fans of the golden Avenger or for someone looking to get into Tony's adventures because they like the movies there is no better jumping on point then with this issue and a series that is shaping up to be something spectacular.
Click on the COVER for our Variants and back issues!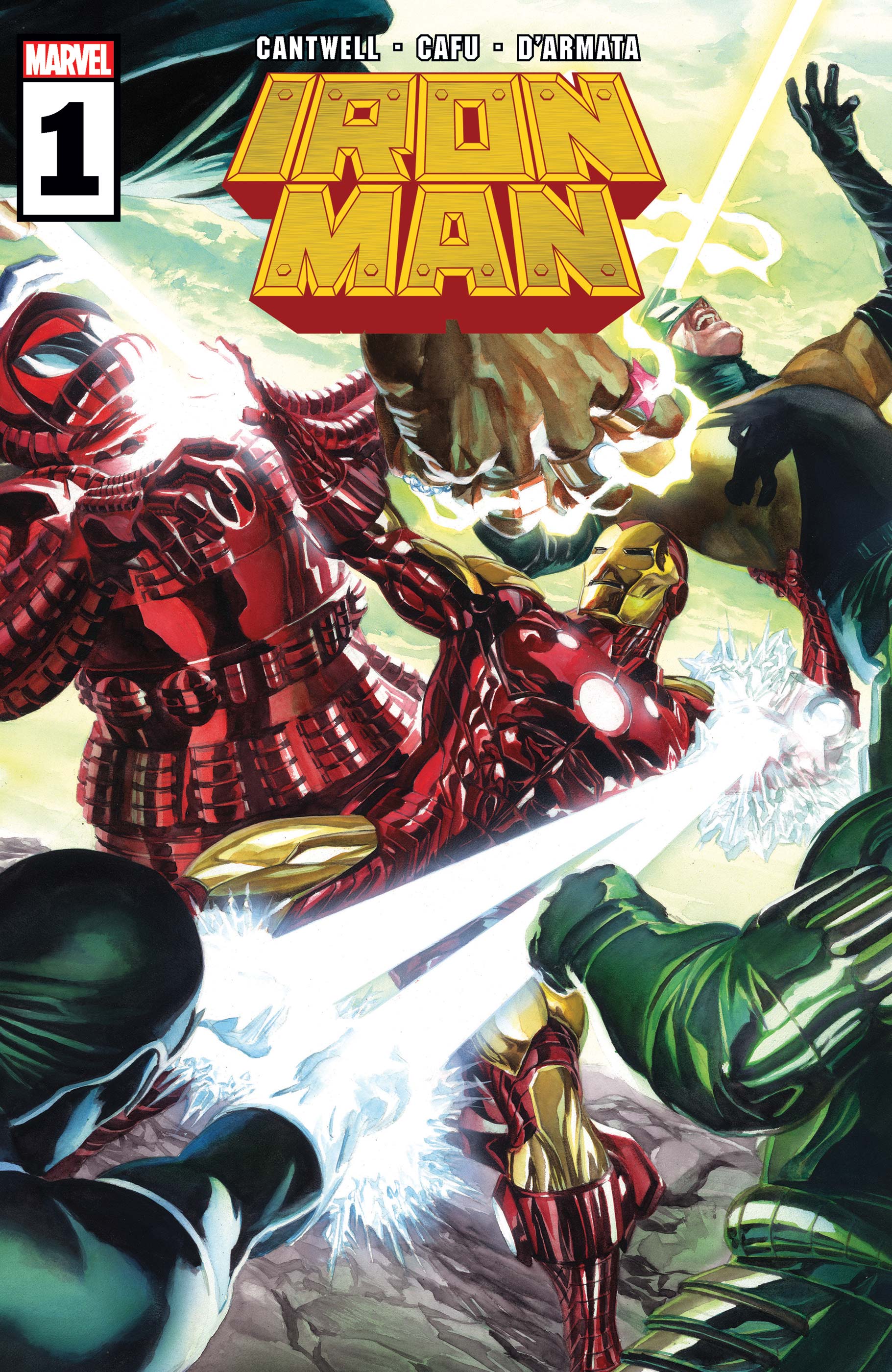 STILLWATER #1: Handling the writing duties for this one, Chip Zdarsky and artist Ramon K Perez have whipped up a new ongoing about a creepy town and the conspiracy behind it. Daniel West doesn't know where he came from, he seems well adjusted until his angst creeps out and is fired for shoving a co-worker. Things get stranger from there as he receives a letter about an inheritance from a relative he never knew he had. Thus, begins a road trip towards the money and mystery, which leads Dan and his friend to a town off the map that has some secrets lying just beneath the surface. Zdarksy is truly a fighting force in comics today and sets up this premise with believability and panache as he fleshes out his characters with humor and humanity, making the world feel real and lived in, so it hits you like a ton of bricks when things take a turn for the worst. Perez's art is fantastic with a Samnee-esque style and livened up my Mike Spicer's colors. Zdarsky lays the groundwork for a solid mystery with a couple gut punch twists at the end. Pick this up if you're a fan of Chip's and want something new to sink your teeth into that will keep you guessing right into the final panel.
Click on the COVER for New and Upcoming issues!