PICKS OF THE WEEK - Sep, 23, 2020:
THE IMMORTAL SHE-HULK #1: Al Ewing is serving up another slamming series starring the sensational She-Hulk as she deals with the fallout from her many deaths and how to process her grief, experience, and future in this new book to rival her male counterpart. The issue is a perfect jumping on point for anyone interested in Jennifer Walters and She-Hulk in general. It serves as a sort of recap to who and what She-Hulk is, with a few twists going forward. Ewing is a master writer and uses a merry mutant in a great way to talk about death and rebirth that adds a very human element to insane measures of matter and mind he's running the gamut on. This book ties in swimmingly to the grander tale Ewing is weaving in the Immortal Hulk series and just adds fuel to the fire and ups the ante. Jon Davis-Hunt's pencils are superb and add a real gleam of greatness to the many deaths Jennifer has succumbed to over the years. This series is already off the a very strong start and with his many tricks up his sleeve and some stellar series under his belt, Ewing is the right man for the job to eventually stick the landing on the emerald Amazon and tell some fantastic stories along the way. Pick this one up because you won't want to miss it.
CLICK on the Cover for Issues and Variants!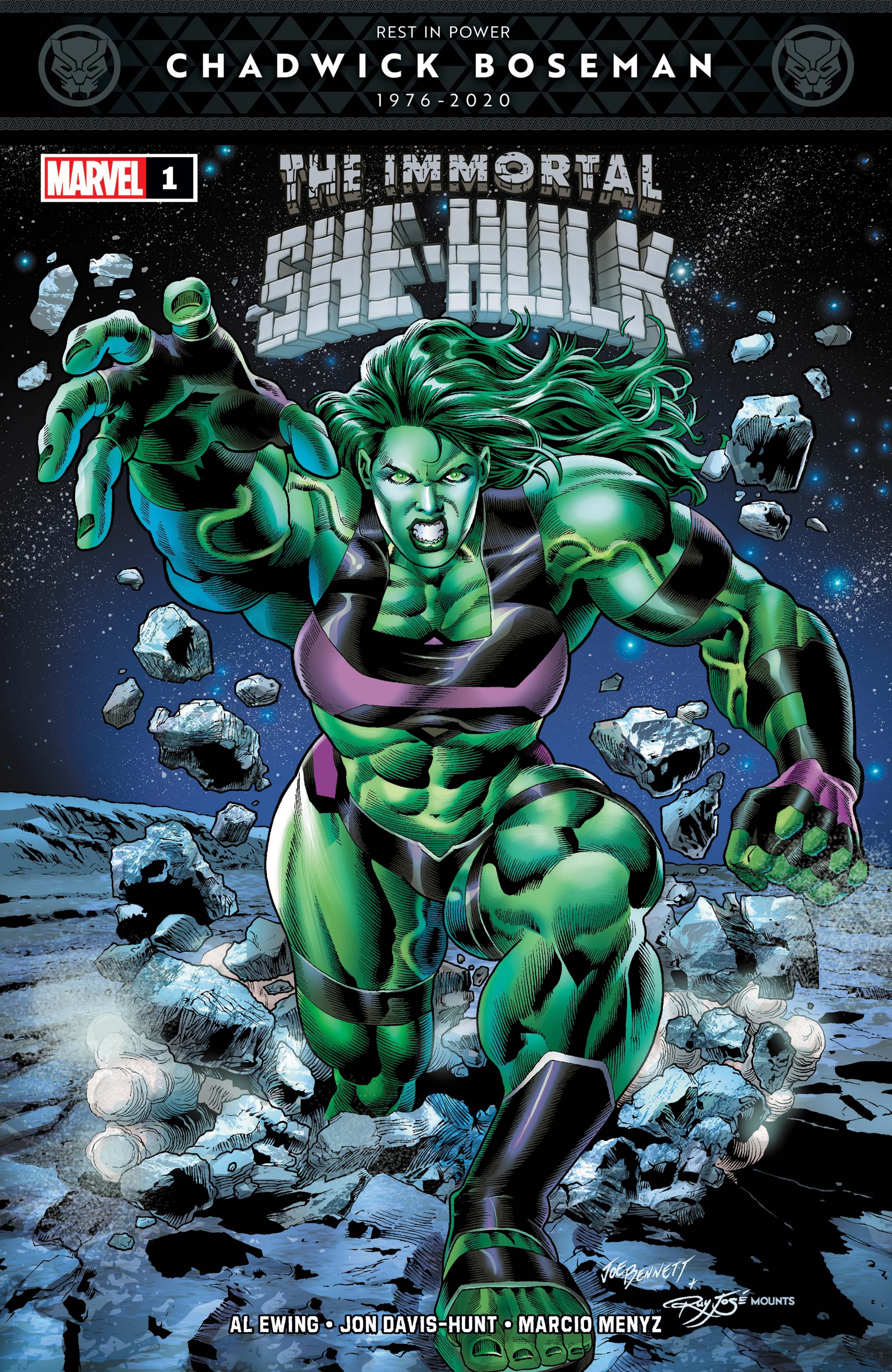 SHAZAM #15: Earth's mightiest mortal has a new creative team and this one shot is something special for those looking for some old school super heroics with heart. Billy learns that there is a lot to being a hero than just busting up bad guys and that saving the day doesn't just happen with a punch and sometimes means sticking around once the action is over. Writer Jeff Loveness gives a fun little morality tale that paints the perfect picture of teenage Billy Batson seeing life from a different perspective and that the wisdom of Solomon sometimes won't come in handy for the school of hard knocks. Brandon Peterson is on Pencil duties and serves up some super style for Shazam and gets some cool glory shots of him saving the day. This book is great for any kid or kid at heart that needs a reminder of how and why we need to keep fighting the good fight, and a good one off to offer a glimmer of hope if you're in a dark time.
CLICK on the Cover for Issues and Variants!
AN UNKINDNESS OF RAVENS #1: BOOM Studios! Has a new series out and this one is a doozy with history and hexes abound in this new mystery that's 'Mean Girls' meets 'The Craft' by writer Dan Panosian and Art by Marianna Ignazzi. Wilma Farrington is the new girl in a town that was home of the Witch trials back in the 1600's. Her first day is anything but normal as everyone stares at her because of her striking resemblance to a girl gone missing weeks ago, she's even assigned her old locker which is where things take a turn for the weird. Panosian has whipped up some devilish delights in this series that feels like the love child between Riverdale and Sabrina, with all the teen angst, mystery and magic you know and love from those series. The strong point of the book is by far Ignazzi's art. Her pencils seem to stem from the school of Daniel Clowes and with a stark design, that feels more grounded for the fantasy they're playing up. With Halloween right around the corner you won't want to miss this witchy whodunit fresh on the stands.
CLICK on the Cover for Issues and Variants!