PICKS OF THE WEEK – Dec. 2, 2020:
BATMAN / CATWOMAN #1: The Title we've been waiting for has finally hit the shelves and the wait has been worth it as Tom King brings Gotham's star-crossed lovers back into the forefront for one final adventure spanning the rest of their lives in the finale to his run on Batman. The story time jumps through multiple points in Bruce and Selina's relationship as she ties up loose ends in the future which stem from some cat-astropic events which took place in the past. King fires on all cylinders as he brings into the fold a Bat Baddie that has never made the leap onto the page until now; and gives the character some new dimensions to be fleshed out and motivates their timely descent into villainy. Clay Mann's art is as always superb with a sick sense of style, blending multiple eras of fashion and décor into something spectacular. If you like a good mystery, enjoyed King's original Batman Run, and are a fan of the Animated Series, this is a no brainer and should added to the pull stat.
Click on the Cover for all our ISSUES and VARIANTS!
MODOK: HEAD GAMES #1: Friends of the Store Jordan Blum and Patton Oswalt have taken on everybody's favorite deranged talking head, and no, he ain't a pompous podcaster spouting conspiracy theories, as they have mined his mainframe to find the glimmers of humanity resting inside MODOK's floating metal chair. What ensues is a run around AIM and it is treasure trove of terrifying toys MODOK uses to gain the upper hand on his former friends as he tries to figure out what is going on with these visions he has of something he can't compute…happiness. These two masters of comedy really blend action and humor into a perfect concoction you'd find on the menu at Scum and Villainy up the street, with non-stop action and cameos to boot. Scott Hepburn handles the penciling and does a great job of layouts and runs wild with his imagination unleashed hamming up MODOK with glee and gore. If you just can't wait for the new MODOK show coming soon to TV then the showrunners will quench your thirst with this new book that will be flying off the shelves.
Click on the Cover for all our ISSUES and VARIANTS!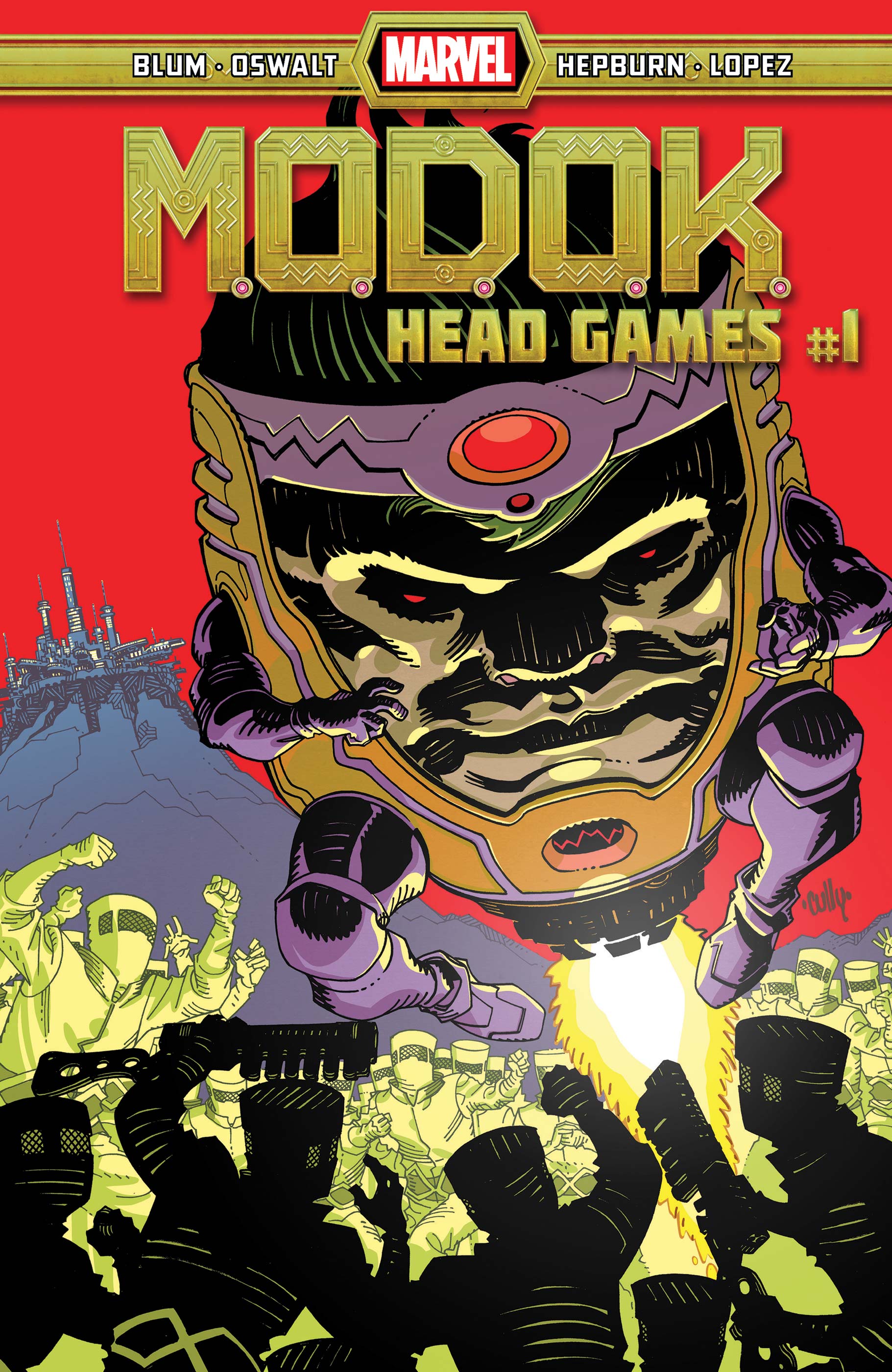 FIRE POWER #6: Kirkman and Samnee deliver another fantastic installment of this high kicking series that serves its namesake every time an issue drops. After the attack on Owen and his family, they run into his old master who has a bone to pick with his former star pupil. Fists fly and tensions flare before a hand even heats up but what makes this issue so resounding is the revelations uncovered about what is actually going on in the story and how everything is about to get a lot more complicated. There are twists and turns and Chris Samnee handles it all, per usual, with his swift style and a huge splash page that will have you gasp with excitement just to knock the wind out of you by issue's end. Kirkman is on the top of his game with this one and if you haven't already started reading this series you have no idea how much you're missing out on the what is clearly one of the year's best comics.
Click on the Cover for all our ISSUES and VARIANTS!