The P.O.W - 12/23/20 - BLACK ADAM: ENDLESS WINTER #1 / KING IN BLACK #2 / PICTURE OF EVERYTHING ELSE #1
PICKS OF THE WEEK – Dec. 23, 2020:
BLACK ADAM: ENDLESS WINTER #1: DC's cold crossover heats up with this one shot special featuring the biggest bad of them all, Black Adam! The issue gives you an ancient Justice League teaming up against the Frost King over a millennia ago to stop his cryo-calamity. The book jumps forward to the present and gets right to the heart of stopping this frozen foe from turning the earth into a winterized wasteland. What ensues is an all-out brawl of a book as Black Adam takes no prisoners to do what he can to stop the cold snapping catastrophe. Writers Brandon Peterson and Marco Santucci deliver the goods as the end of this event draws to a close packing punches left and right with heroes, anti-heroes, villains and more showing up for a final showdown. Artists Ron Marz and Andy Lanning tackle the book with great splendor for supers as they just get to let loose and draw some wild action and set pieces any book featuring Black Adam would be proud to display. If you've been loving Endless Winter then don't miss this issue as it knocks you out cold with action.
Click on the Cover for all our ISSUES and VARIANTS!
KING IN BLACK #2: Knull has arrived on Earth and all hands are on deck as his invasion is swift, merciless and bleak for any who stand in his way of total and utter domination and destruction. After Venom tries to make one last stand and fails, it's up to Spidey to get him out of Dodge and regroup with whatever heroes are left unpossessed by the symbiotes to come up with a plan, and fast, on how to stop the dark God from taking over. The bad boy of Comics, Donny Cates, does not shy away from the brutality Knull encumbers wherever he makes his landing and adds a countdown of terror for Marvel's best and brightest to come up with something, anything, to stop the ongoing onslaught. But what cates does best among the carnage is really give the book a heart and center in Venom, Spidey, and Eddie Brock's son, Dylan, that will make pull your heartstrings and really add some extra weight to the gravity of the situation they're in. Ryan Stegman continues to shine with this issue with splashes and epic emotion from page after page. If you've been following Venom or Cates' Journey through the Marvel universe than keep going with this one. But if you're just jumping on to the biggest event going on with Marvel you don't want to miss this one because this event is shaping up to be something for the books and boy has it been worth the wait. 
Click on the Cover for all our ISSUES and VARIANTS!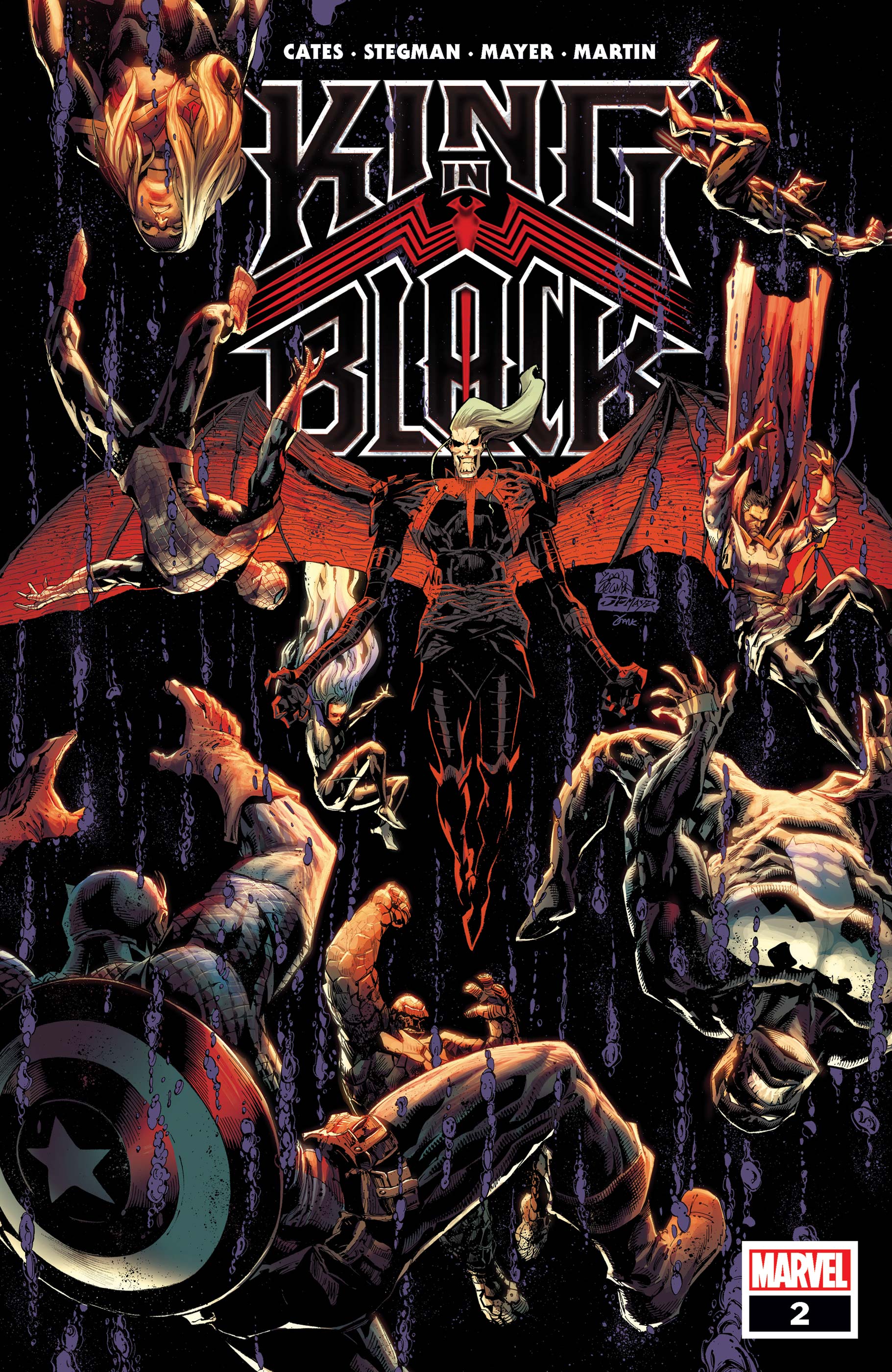 PICTURE OF EVERYTHING ELSE #1: Fresh of Vault's new Nightfall line of horror comics comes this pseudo-sequel to Oscar Wilde's The Picture of Dorian Gray and it is a bloody good time. The series follows friends and artists Alphonse and Marcel through Victorian era Paris as they gallivant through upper society circles in search of infamy in many forms. Marcel is whole hearted and true, trying to make a name for himself as a painter, while Alphonse, though gifted, uses his charms and wiles for an artistic style in stealing. This leads Alphonse to discover a painter whose means are mystical and whose craft is murder. Writer Dan Watters has come up with a beautiful concept, taking a well-known story and expanding it in ways only comics can. He serves up some great moments and mystery as the book goes on, with twists and turns that draw you in never knowing what will come next or who really you can trust. But since this is a book whose theme is artistry, praise must be given to artist and colorist Kishore Mohan, whose water color panels give the book a delicious darkness and sepia colored undertones that bring the book to life. For fans of Victorian horror, Oscar Wilde, and something outside the realm of tights and capes pick this up for a masterpiece in the making.
Click on the Cover for all our ISSUES and VARIANTS!